Despite these uncertain times, we wanted to keep our tradition of celebrating the women in our community who have made significant progress in their goals of growth towards independence. On September 28, 2020, The Bowery Mission came together to celebrate online and through socially distant gatherings at our residential program campuses. We have been amazed by God's work in these women through their breakthroughs and accomplishments over the past year.
Clients who have found hope, love, purpose and new life
The twenty women we celebrated each experienced different challenges such as homelessness, loss and addiction. Over the past year in The Bowery Mission's Residential & Community Programs, they collaborated with our staff to develop individualized goals and action plans to make progress towards independence.
During the event, we heard from three program clients who shared about their struggles and how they overcame them. See Ella, Cathy and Cassie's stories of hope below — made possible thanks to friends like you!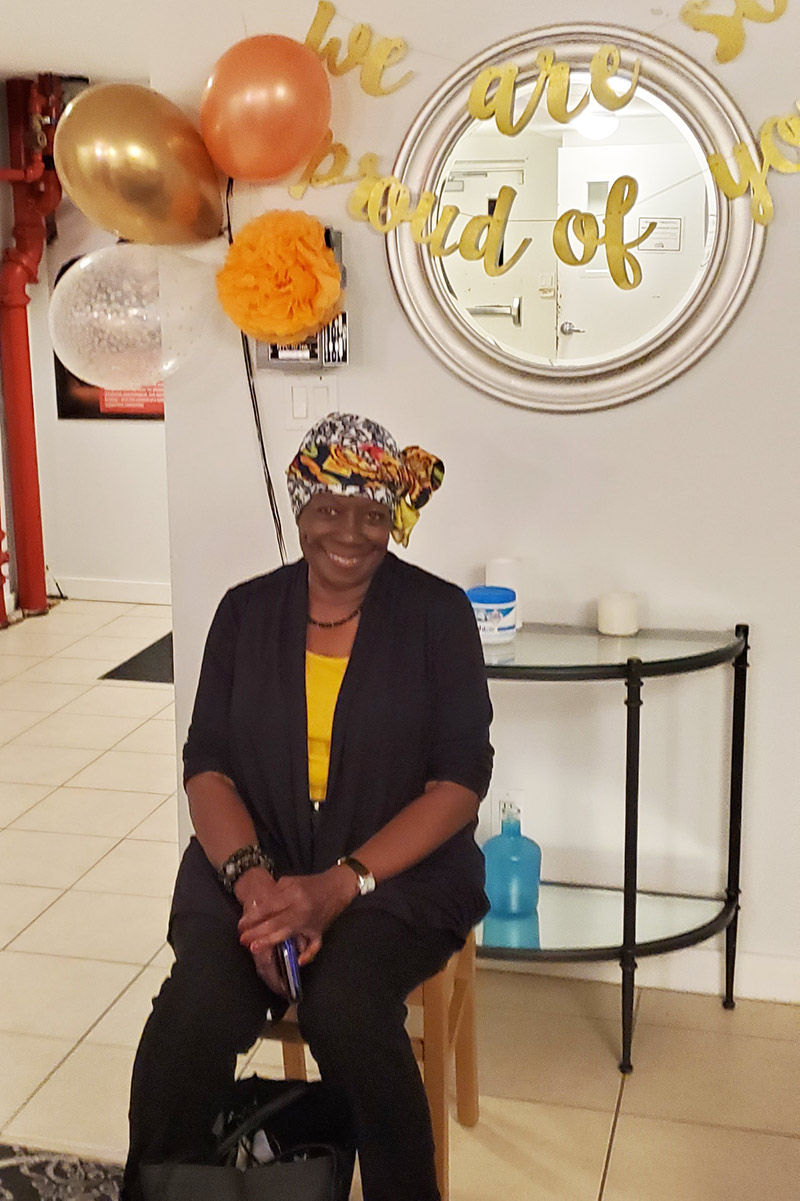 "I'm so grateful for my time at The Bowery Mission….I was supposed to be here at this time and in this place to make a difference not only in my life, but in the lives of others." — Ella
After twelve years caring for her aging parents, setting aside a career as a voice actress and in-home chef, Ella returned to New York City — only to find her housing had fallen through. Without a home, she ended up at Penn Station for six nights. That's when she came to the Mission and found shelter, vocational resources and more.
At The Bowery Mission, Ella has taught cooking and baking to the other women in the program. They've enjoyed making and sharing meals, and the kitchen is often filled with talking and laughter. For Ella, it's a way to connect both with others and her late mother who taught her how to cook.
Ella has been able to plan for the future and looks forward to getting her own place with enough room for her sewing machine. She's currently documenting recipes and her life's journeys, with hopes to get back into acting someday.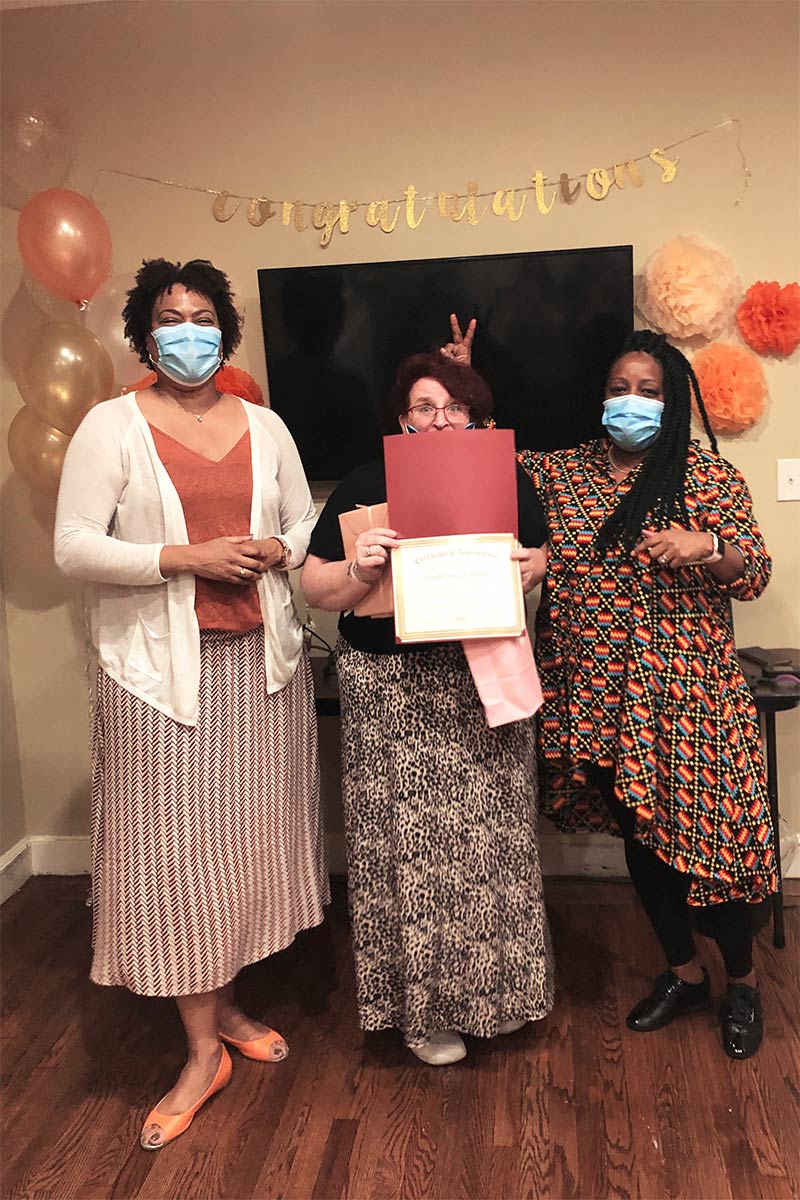 "I had a big decision to make, letting go of my own understanding and my own answers. But God said, 'Come to me, lean on me so I can guide you. Let me show you a different way.'" — Cathy
Cathy came to The Bowery Mission after a lifetime of sacrifice. Enduring abuse in foster care, she ran away at fifteen without a high school diploma. But by God's grace, she rose above her circumstances, always working while raising five children.
Two years ago, when Cathy's husband died, she was crushed. She came to New York City to start over, but soon found herself without a home. Thankfully, she found support for her immediate needs and more at The Bowery Mission.
Thanks to your compassion, Cathy has been discovering her value and worth in God's eyes. For the first time ever, she has developed a resume, opened up her own bank account and is on track to receive her GED. Most of all, she has found healing from her wounds and shame of the past, looking forward with strength to her new life.
"At The Bowery Mission, I found God. I learned I deserved a second chance, that I was worthy of love, and how to deal with my pain instead of numbing it." — Cassie
Raised by loving grandparents, Cassie still had a tough childhood. With many family members who drank or sold drugs, she ended up struggling with addiction for years. In 2016, she experienced a series of losses of loved ones that caused her to spiral deeper into drugs, nearly overdosing.
But God had a different plan. Cassie's birth mom came back into her life, reminding Cassie of the life transformation her two cousins had experienced at The Bowery Mission. Though it wasn't easy and required working through hurt and setbacks, Cassie shared that joining our program was the best decision she ever made.
Cassie found confidence and restoration at the Mission. She completed a culinary arts program and now works in catering. Moreover, she has reconnected with family, staying clean and being a positive presence in her children's lives. Thanks to friends like you, Cassie's life is now filled with grace and love.
Cheering for the women and their achievements!
On-site, socially distant celebrations were hosted alongside the virtual graduation for the women residing in our campuses. There were presentations of certificates, gifts for honored guests and a special celebratory dinner.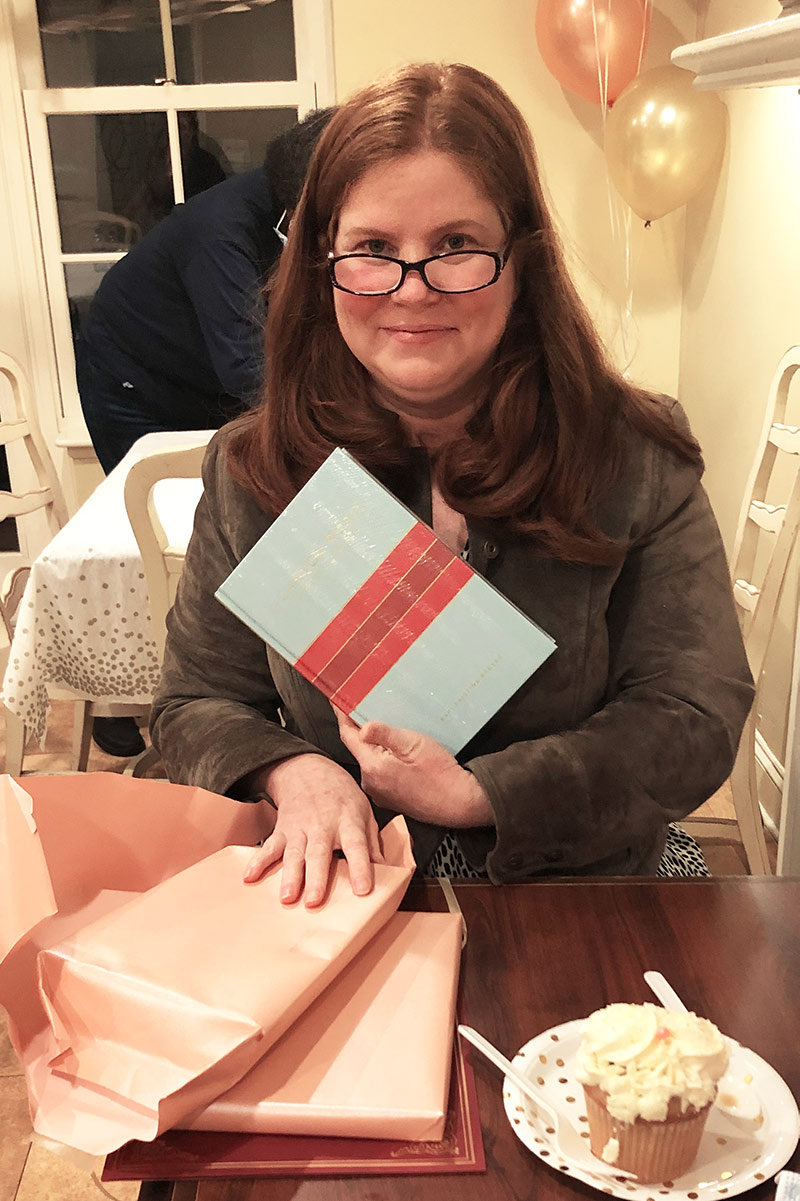 Staff (including counselors, social workers and leaders in vocational services, clinical and community life teams) also shared words of encouragement and congratulations. We are humbled and honored to walk alongside the women in their journeys toward new life.
We are so proud of you. So today, we celebrate you. Take pride in who you are, pride in your smile, pride in your peaceful mentality. And always remember, you are 100% loved and valued by the King.

— Asa, Associate Director, Clinical Services
Lives are being changed in our city. We are grateful to witness the miracles experienced in spiritual formation, connection to community, physical and emotional wellness, sustainable income, secure housing and life skills. This work — made possible by friends like you — is not just what feels good, but is based on real, measurable results. Because of you, we see the fruit of God's work in these women who have come through our Red Doors.
Learn more about our Residential & Community Programs, and the principles of care at their foundation, that empower men and women to make progress. Make a gift to transform more lives today and give hope.
And I am sure of this, that he who began a good work in you will bring it to completion at the day of
Jesus Christ.


— Philippians 1:6