Thank you for offering the hope of Christmas to our neighbors in need.
During the special holiday season, gathering and celebrating with our friends and family is something we look forward to. But for many people experiencing homelessness across our city, gathering with loved ones will not be a reality this holiday season. So, in addition to physical challenges, the emotional pain can make the holidays a particularly difficult time.
But friends like you are truly making a difference at this critical time of year when so many New York neighbors are in need. From serving meals every day to special events like our Christmas Toy Shop and winter coat giveaways — your support means we can share God's love and provide essential care. And meeting those needs can give someone strength to take that first step toward a new life! What a wonderful gift to give one of our neighbors who is struggling.
Let us allow Christmas to turn our hearts and minds toward those here in our city in crisis — whether they are fleeing violence, seeking shelter from the cold, relief from addiction or a nourishing meal and hope for a better tomorrow. Friends like you help bring the holiday season to life.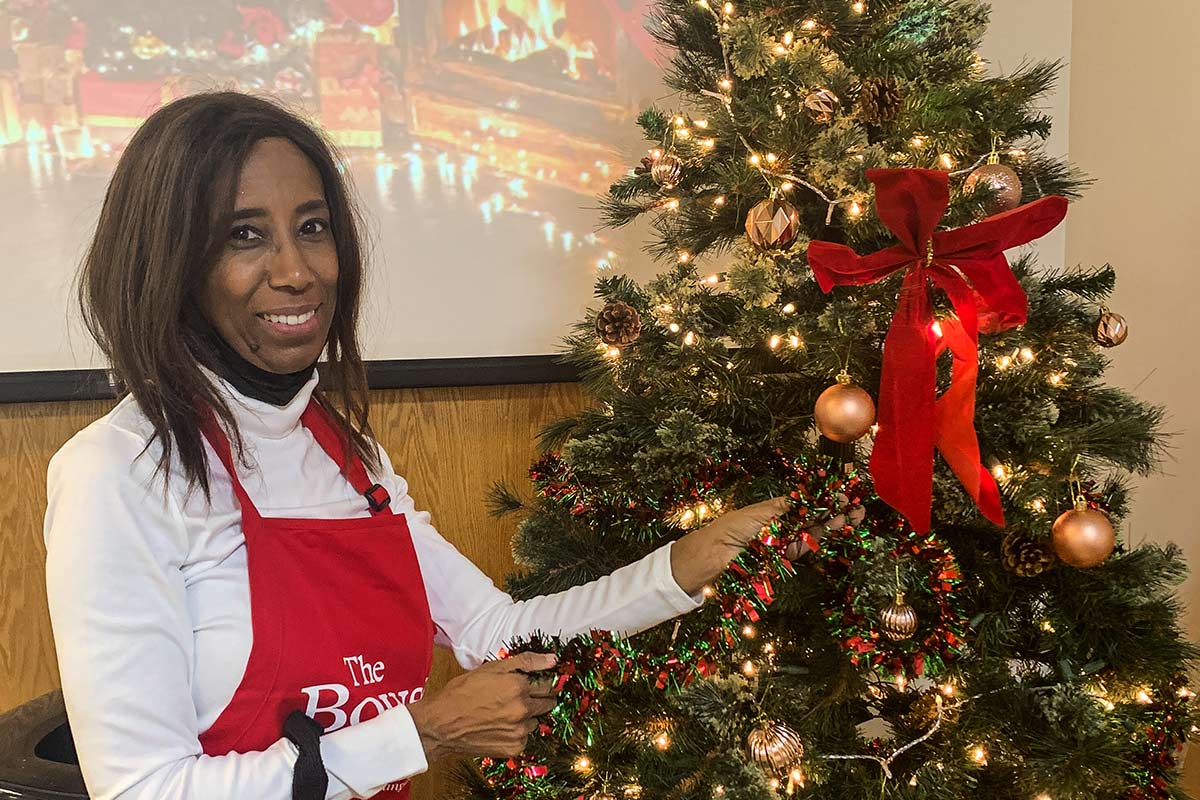 At Christmastime, our community adorns our campuses with festive decorations. It's another way we can show each person they are valued and part of our family.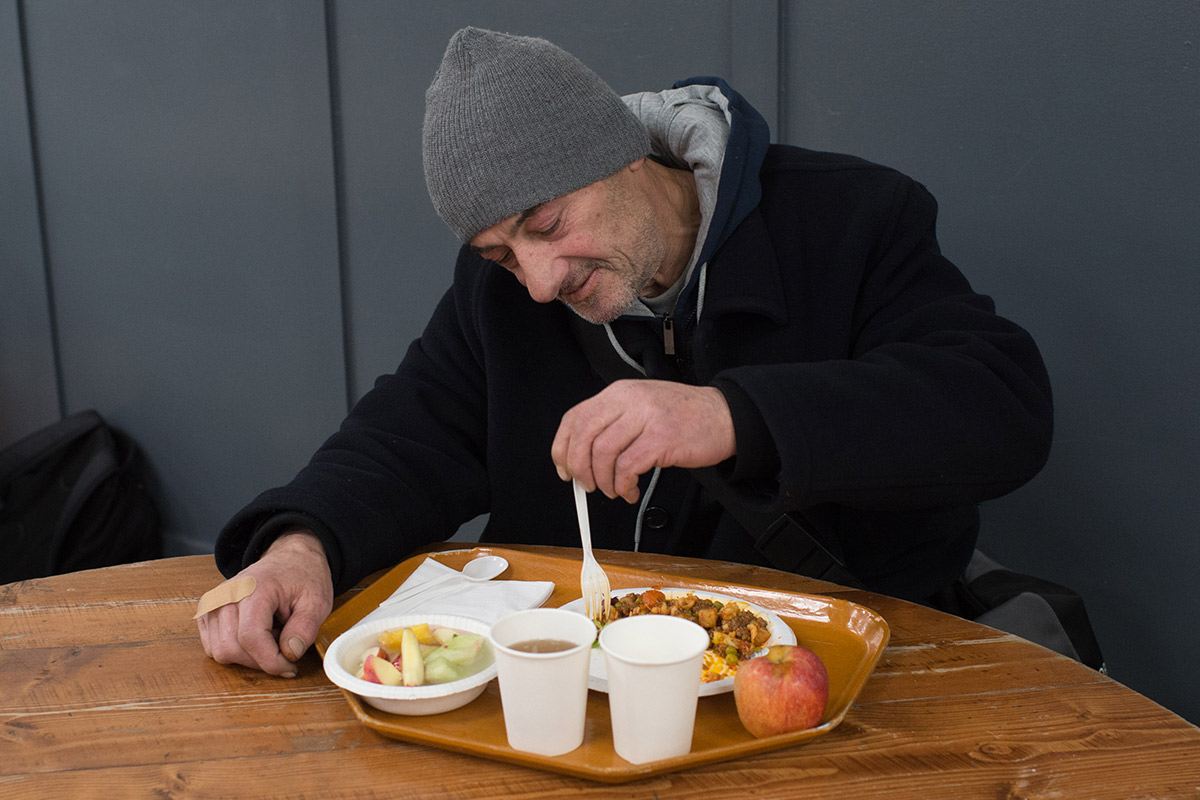 This holiday season, we are serving meals to thousands of New Yorkers experiencing hunger and homelessness. Thank you for giving to help make this possible!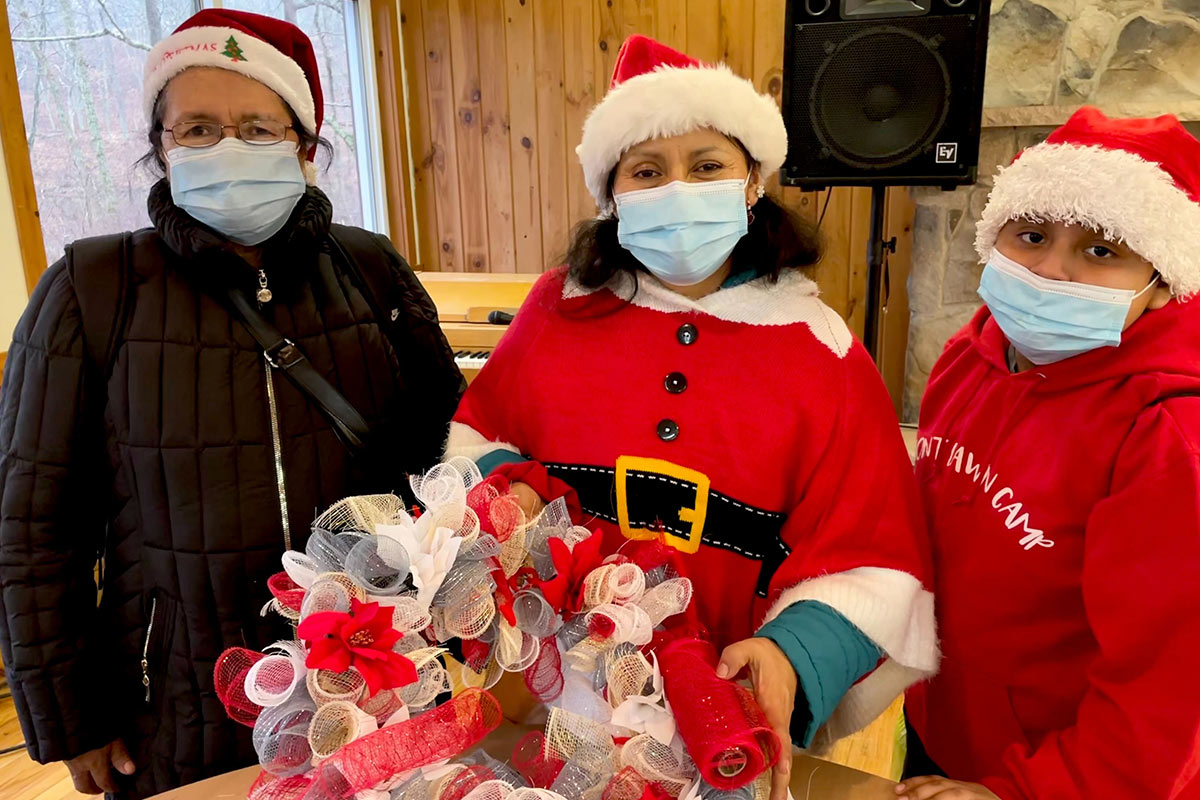 Our Mont Lawn City Camp's Christmas Toy Shop provides parents experiencing financial hardships an opportunity to shop and provide special gifts for their kids. And Christmas at Camp allows families to experience the joys of the holiday season together.
Michael's story of hope is a great example of the difference you can make by not just providing meals and shelter — but by supporting a caring community and access to other programs like vocational and housing services. This helps each person who comes to our Red Doors feel seen and heard, especially during the holiday season.
Whatever happens, with or without COVID-19 restrictions, we will serve our neighbors experiencing hunger and homelessness here in New York City. Your support provides a refuge for people in need. It could be for just a few nights of sleeping in safety to get through a tough time. Or staying for several months in one of our residential programs to get a fresh start. Whatever the need might be, you make it possible to meet it.
You are a blessing to The Bowery Mission family and, most of all, to the people we have the privilege to serve. May you and yours have a joy-filled Christmas and Happy New Year!
James Winans, CEO
"Give thanks to the LORD, for he is good; his love endures forever." — 1 Chronicles 16:34 (NIV)
Looking for ways to give back this holiday season?
Donate
Every day, The Bowery Mission serves hundreds of meals to neighbors in need, and any one of these meals can lead to a new life. Your generous compassion will keep our Red Doors open to provide meals and other critical care.
Volunteer
Volunteers are a vital part of The Bowery Mission! Make a difference in the lives of our neighbors in need: serve a meal, help with our clothing program or tutor a child. Learn more and sign up today.
Start a fundraiser
Individuals, employers, teams and community groups can multiply their impact in support of The Bowery Mission and the people we serve. Get ideas and next steps for corporate fundraising initiatives.