Providing help and hope during the dangerous summer months
While many of us have been able to enjoy the summer in the city, our neighbors living on the streets have been trying their best to survive the heat. Facing heat stroke, sunburn and dehydration, it's not only difficult, but dangerous — even deadly. And with existing health challenges, that means the heat and humidity put them at even greater risk.
For some reason, we are much more attuned to the plight of our homeless neighbors in the winter. But the summertime, especially in the city, can be just as dangerous. And we tend to see even more New Yorkers experiencing homelessness on the streets and in the subways, with few places to go to get out of the heat.
That's why it's so important for The Bowery Mission to be here for each person in need this season. The compassionate support of friends like you is critical — especially during the time of year when donations often decrease. I hope you can see the tangible impact you can have on our neighbors in need. Read about what you help make possible when supporting The Bowery Mission.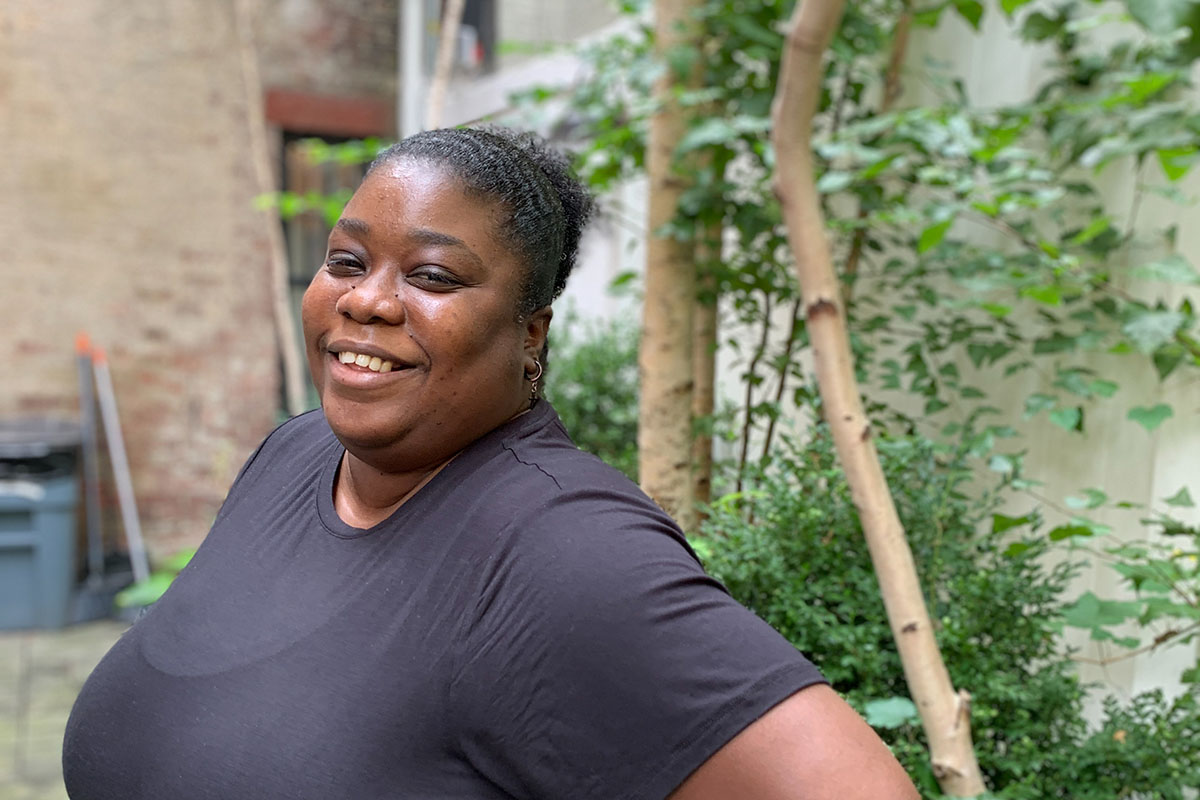 Meet Cherrise, who faced a number of challenges simultaneously — being laid off from work, losing her apartment and having her student loan payments due. Then the pandemic hit. The Bowery Mission was there to help her put a new foot forward. See Cherrise's hope story and learn more about the critical care, support and hope she received at the Mission.
Since 1894, The Bowery Mission has provided unforgettable summer experiences for New York City children at our camp in Pennsylvania. Camp was once again in full swing thanks to friends like you, providing fun and enrichment for the campers and families we serve! See what took place at camp this summer.
I know you'll be encouraged by Cherrise's story of life transformation and by what took place at our Mont Lawn Camp this summer. Thank you for caring about the men, women and children who depend on The Bowery Mission for help and hope. Because of friends like you, their needs are met — whether it be a meal, a shower and clean clothes or safe shelter. And — for the children — the opportunity to have new experiences with supportive community.
When basic needs are met, that's often the first step to bigger changes and a brighter future. Thank you for standing with us.
With gratitude,
James Winans, CEO
"May the God of hope fill you with all joy and peace as you trust in him, so that you may overflow with hope by the power of the Holy Spirit." — Romans 15:13 (NIV)
How you can provide hope & care
Give Today
Your generous gift will provide relief and hope as we welcome our neighbors off the streets and off their feet. They'll get a nourishing meal, refreshing shower, clean clothing and other critical care.
Become a New York Hope Partner
One of the best ways you can help now — and year-round — is by giving monthly. Consider becoming a New York Hope Partner and, with each and every monthly gift, you'll provide critical care and life-transforming restoration!
Share
Remind others how vulnerable people without a home are during the summer — and the ways The Bowery Mission can help. Share this webpage and our @bowerymission social media posts.